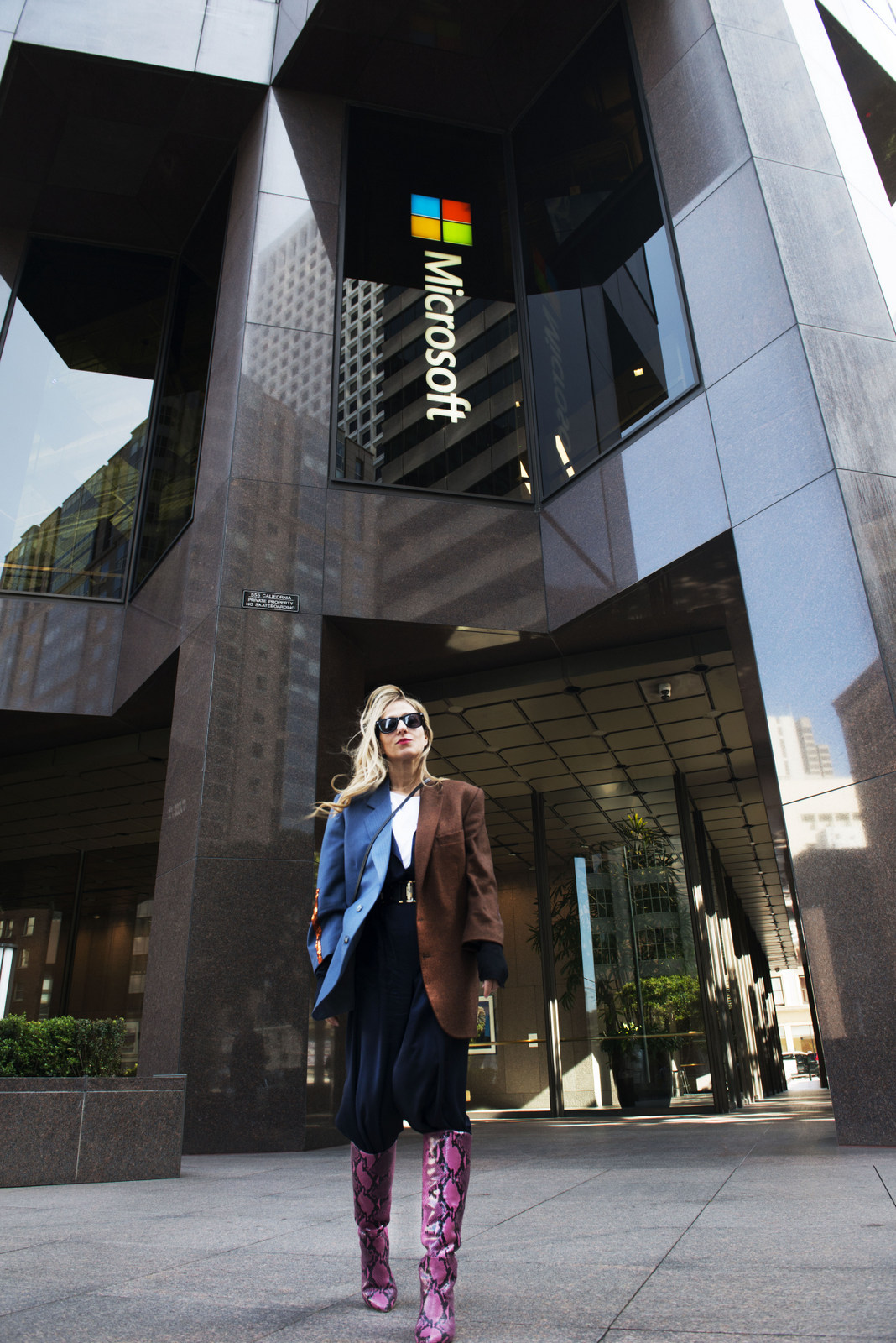 Mi aspettano giornate piene di energia e voglia di fare. Da oggi solo giorni preziosi dove tutto ció che desidero riusciró a realizzare.
In un universo parallelo al nostro, in questo nuovo mondo sospeso 9 ore indietro nel tempo, cambio identità diventando imprenditrice e donna d'affari.
Viaggiare mi piace. Sono curiosa. Mi vengono idee nuove e scopro cose nuove.
Il mio look di oggi tra il formale, il casual diventa glam senza frontiere. Una jumpsuit dal sapore italiano infilata negli stivaloni di @lariannashoes e avvolta in una giacca di @lola_darling_clothing l'altra giacca iper preziosa!
Sotto gli scatti di @claudianzalone sono pronta per entrare in @microsoftun esercizio tutt'altro che spontaneo ma va fatto!
Summit Meeting
Days full of energy and desire to do are waiting for me. From now on, only precious days, in which I'll be able to realize everything I wish.
In a universe that's parallel to ours, in this new world suspended nine hours back in time, I change my identity, becoming a businesswoman.
I like traveling. I'm curious. I get new ideas to come to my mind, I discover new things.
My look of today, between the formal and the casual, becomes glam without frontiers. An Italian-flavored jumpsuit, tucked into boots by @lariannashoes, wrapped in a @lola_darling_clothing hyper-precious coat.
Under @claudianzalone's shooting, I'm ready to enter the @microsoft headquarters building, an exercise which is everything but spontaneous, but must be done!