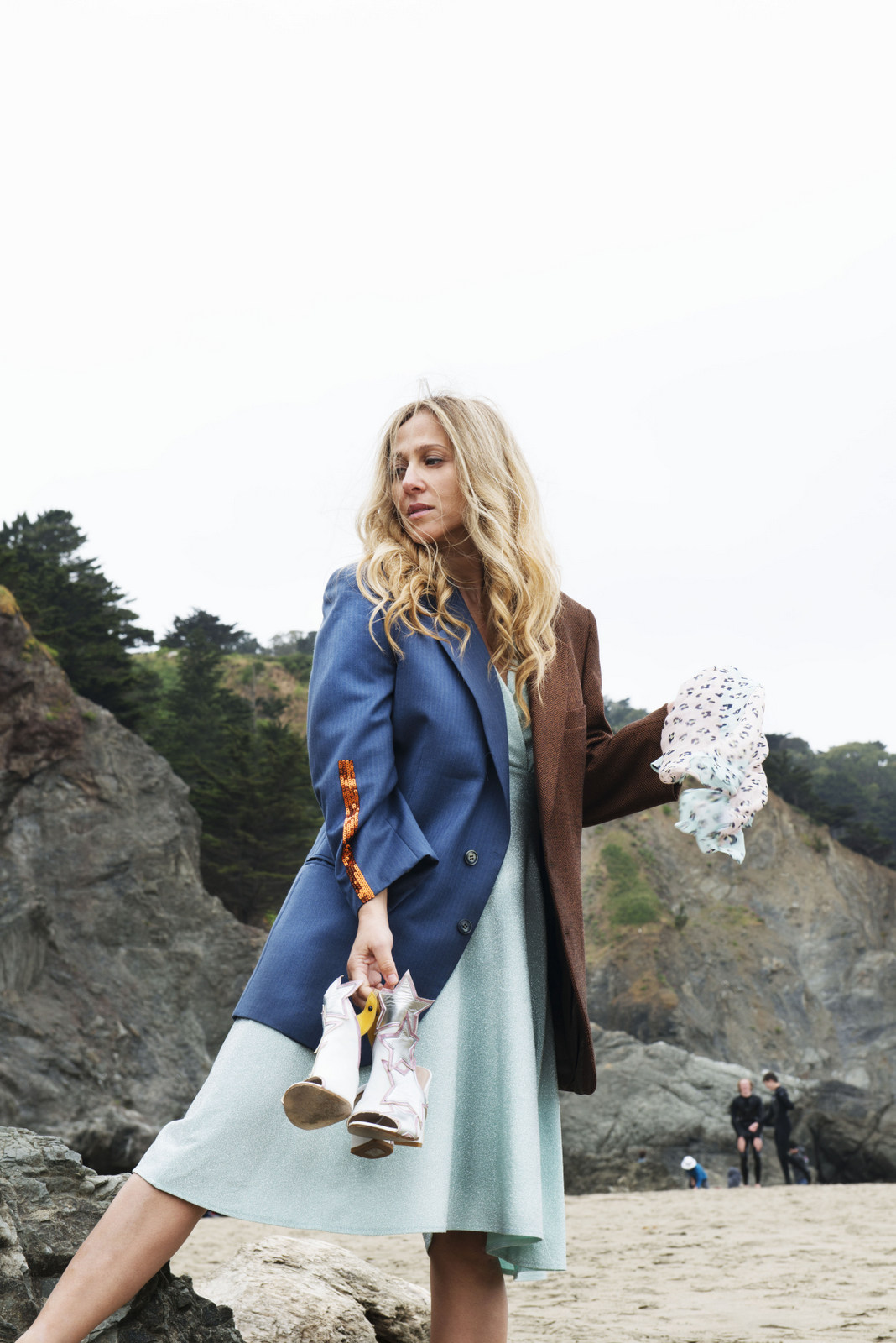 Ho sempre trovato affascinante accostare cose diverse tra loro che stessero bene insieme in un processo armonioso. Ho sempre trovato affascinante lavorare con persone che fossero uguali a me e che sentissero come me la voglia di comporre un puzzle raccogliendo tessere in giro per la mente.
Come tre bimbe, io, @howidresstodaye @claudianzalone ci siamo incontriamo a San Francisco e nel nostro "modo" di intendere la "moda" abbiamo concentrato le nostre energie sulle cose che vogliamo e sul Progetto.
Tra le ultime opere d'arte che questo sodalizio ha prodotto eccovi un outfit dall'impatto visivo gradevole ed eccentrico, contraddittorio se vogliamo ma molto deciso.
Un abitino verde light di @osa_younique con una giacca, pezzo unico di @loladarling_official
Senza scarpe, mi ha detto: arrampicati su quella roccia e fai la seria!
Voglio tornare a casa! L'estate mi aspetta e io la seria non la so fare!
Ah le shoes sono @dellapaolini
I've always found it interesting to combine things that fitted together, in a harmonious process. I've always found it fascinating to work with people who were the same as me, and who, just like me, felt like composing a puzzle by recollecting tesserae all around their mind.
Just like three little girls, I, @howedresstoday and @claudianzalone have met in San Francisco, and in the way we conceive "fashion," we've concentrated our energies on the things we want and on the Project.
Among the latest artworks this fellowship has brought about, here's an outfit characterized by a pleasant eccentric visual impact, contradictory perhaps, but really determined.
A small light green dress by cosa_younique, with a jacket, a unique piece by loladarling_official.
Wear no shoes, she said to me; climb that rock and serious up!
I want to go back home! Summer is waiting for me, and I can't play seriously!
Ah, the shoes are by @dellapaolini!